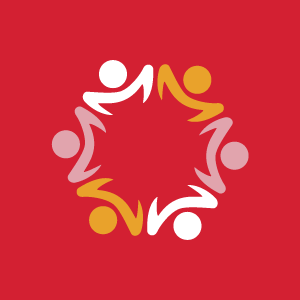 WE ARE HAPPY TO TAKE REQUESTS FOR THE VIRTUAL AND FACE-TO-FACE GROUPS AT ANY TIME.  PLEASE SEE BELOW FOR DETAILS.
New face-to-face supervision groups with Eve start every September.  The next scheduled groups, one on Saturdays 0930-1230 and one on  Thursdays 0945-1245, begin September 2020, though they are meeting virtually because of the pandemic.  They were full months before and these 'face-to-face' groups meet in September, November, January, March, May and July, and when not virtual gather for coffee and tea half an hour before the session starts.  Six face-to-face sessions are scheduled, and the cost for 2020-2021 is £900 + VAT.  In their virtual form there are 5 members but normally we have 6 coaches, mentors or consultants in each group.
Further groups can be set up at other times according to demand.  We also keep a waiting list so please contact Eve if you are interested in being part of a group starting from autumn 2020.
Virtual supervision is held using Zoom video conferencing, including the use of breakout rooms, with 4 members and sessions lasting 2 hours.  Times are chosen so that members can take part from around the world.  From September 2020 the cost to be in a supervision group is £60 per hour per person so it will be £120 + VAT per 2 hour session with 4 people per group or £150 per person per group if there are 5 or 6 members and the sessions will then be up to 3 hours in duration. We contract for 4-6 sessions so the cost will be between £480 + VAT and £900 + VAT.  New virtual groups begin regularly and if you are interested please contact Eve.
Eve Turner, Jackee Holder and Nick Smith are experienced and qualified supervisors.  Nick worked with Bath Consultancy Group's supervisor training programme, the first in the world, from its start in the early 2000s and now tutors in supervision at the Henley Centre for Coaching.  He is the co-author, with Professor Peter Hawkins, of  one of the most widely-used books: "Coaching, Mentoring and Organizational Consultancy – Supervision, Skills & Development."   Jackee is also an author and part of the faculty of the Coaching Supervision Academy and Eve is an accredited supervisor by two of the leading professional bodies, the EMCC and APECS and is also associated with the Henley supervision certificate programme.  To book please contact Eve.
"I believe supervision is the most undervalued part of our work and Eve's focus on developing a community of learning across the supervision space so that we might develop and grow this capability I find inspirational."
Coaching at Work magazine