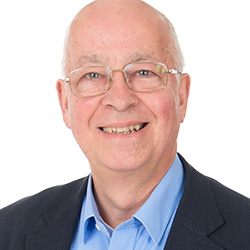 Nick has been coaching senior executives in a variety of different sectors and across various parts of Europe, Asia, Middle East, the US and South Africa for the last 18 years.
Coaching clients and experience
He is an accredited executive coach with the Association for Professional Executive Coaching and Supervision (APECS).
Specialist areas
As well as a wealth of experience in coaching and the supervision of coaches, he has worked as a change consultant with Bath Consultancy Group, focusing on culture change in organizations and the strategic development of leaders in a variety of different contexts across public, private and not-for-profit organizations and from the global to the local in scale. He is also part of the faculty running Bath Consultancy Group's prestigious Executive Coaching Supervision Programme and supervises trainee supervisors, experienced executive coaches and experienced supervisors.
Coaching skills and qualifications
Nick qualified as a systems psychotherapist in 1988, and is a registered Myers Briggs practitioner, as well as a certified facilitator of Oshry Organisational Workshops. He has also been a faculty member on the Oshry 'Power Lab' Programme in the US. He has co-written a book with Professor Peter Hawkins, Coaching, Mentoring and Organizational Consultancy: Supervision and Development (McGraw-Hill/Open University Press, 2nd ed. 2013), and co-authored a chapter on Transformational Coaching, in the Complete Handbook of Coaching (Sage, London 2nd ed. 2013).
He is now based in Bournemouth and focuses his time mainly on coaching and supervision.