8th September 2016
Uganda Marathon donation makes impact!
Eve Turner Associates donates to The Uganda International Marathon who ran the 2016 Marathon for incredible grass-roots projects in Masaka, Uganda. Here's why we are proud to support it and thank you for working with us:-
100% of all donations go towards a chosen project
In two years, The Uganda Marathon has raised over £265,000 for charity
18 different projects have developed skills and plans, leading to a strong and sustainable future. The focus is on local ownership rather than just handing out aid.
Donations help to change lives in an entire community.
Here's a couple of example projects
Bonnie's Story, about a little boy with autism who's life has been transformed.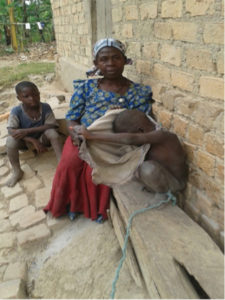 Fedelsi and her grandson Kisuule Bonnie, live in Lyabuguma village, near Masaka. Bonnie is like any other nine year old, cheeky and full of a curiosity to explore. He is constantly getting into trouble, the kind that all children get in to at that age. However, unlike most other young children he has also, heartbreakingly, spent vast amounts of this childhood tied to a tree. And the reason is for his own safety.
Bonnie is a low functioning autistic with the tendency to wander off when left alone – a guardian's worst nightmare! Feldelsi has a huge amount of love for Bonnie but was alone and therefore had no option than to leave him tethered to a tree near their house whilst she was working. Often worried and tired, she had no support in a society that often deems disabled children as burdens and troublemakers. There is a huge lack of knowledge and understanding, meaning no training and help to those who care for those living with a disability, resulting in situations like Bonnie's.
In the past few months all this has changed and you can see it in their smiles. This has come about after marathon funding has enabled Bonnie and Fedelsi to receive help from 'Action for Integrated Community Develo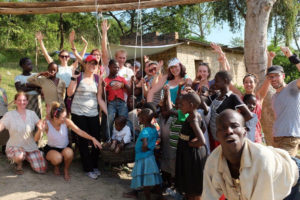 pment'. AICOD are a very small grass-roots project that help people like Bonnie live richer, happier lives. They receive no formal funding outside of what people like you have given via the marathon.
Fedelsi now has a support network, but it is the physical change to their house which has really impacted Bonnie's life. In May a team of Uganda Marathon runners spent their 'Make a Difference Day' building a fence around Fedelsi's property, installing swings and a safe play area for Bonnie to explore. Since that day Bonnie hasn't once been tied to the tree, instead he plays safely, having space to explore and develop. The only challenge that they are currently having is getting him off the swing for bedtime!
Lubega Fredrick's Piglets for Pigs, about Youth With A Vision Youth Finance Scheme
Lubega Fredrick plan was to to start a pig farm. This scheme helps give young, disadvantaged entrepreneurs the skills and facilities to carry out their business ideas.
Thanks to the money raised Fredrick has been put through a 3 month internship that has taught him finance, business administration and marketing – giving him the skills to get his business off the ground.
He was also awarded a loan that will help him with vital investments in his business. This loan will be repaid by Fredrick over the next months and years and the interest will help fund further applications to the Youth Finance Scheme.
Watch this interview where he talks about how he, and his business is going and find out about his first 2 pigs!
Other incredible projects the Uganda Marathon is supporting include:
Suubi Centre
Women's Soroptimists
Knowledge for Children
CHEDRA & The Bugabira Primary School
Support for the Elderly Person
Action for Integrated Community Development
Youth With a Vision
Treasureland High School
East African Playgrounds
Child Restoration Outreach
Kitovu Mobile
Find out more or donate here.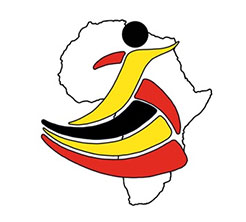 ---