13th April 2021
Who and what do we serve as practitioners? Sharing provocations designed to create the future we want.
Do you believe coaches have a role to play in redesigning the future?  The biggest existential threat facing us, around climate change, is self-designed as a result of the systems we human beings have created around us.  As coaches we may even be working in industries which may cease to exist or be almost unrecognisable in future decades. Are we ready to adapt and be there to partner our clients and all their stakeholders as we all move into the ESG world: Environmental, Social, and Corporate Governance, referring to the central factors measuring the sustainability and societal impact of an investment in a company or business?
The starting point is understanding what and who we serve as practitioners, what the future we would like to hand over to future generations looks like, and therefore what we need to do individually and collectively to make that future a reality.  Join Dr Alison Whybrow and Eve Turner to discuss this at the 27th EMCC international mentoring, coaching and supervision conference 12-14 May 2021.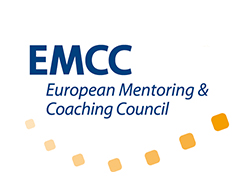 ---