27th May 2016
Invitation to take part in research
SUPERVISION RESEARCH PROJECT STAGE 1 – SURVEY
An opportunity to share thinking around the dilemmas that can be brought to supervision for coaches, mentors and consultants.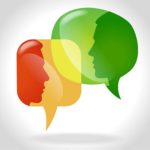 Eve Turner and Professor Jonathan Passmore are currently undertaking a research project beginning in May 2016 on dealing with "tricky" dilemmas in supervision.
Supervisors are invited to e-mail Eve if they would like to take part and she will send a link to an online survey.
The survey will be followed by interviews with supervisors around the world, and if you are interested in being interviewed please contact Eve.
---